Ever dreamed of getting up close to endangered Mountain Gorillas?  This has always been on my 'wish list' to do one day, ever since I read Dian Fossey's 'Gorillas In The Mist'.   Such close relatives to us, I really can't imagine what it will be like to be eye to eye with wild gorillas, but I imagine it will feel a lot like meeting a long lost family member!
I've also always wanted to see the Great Migration in the Serengeti, and the famous Ngorogoro Crater, focusing on the time of year when the wildebeest herds are crossing the croc-infested rivers.  It must feel like you're in the cradle of humankind when you experience animals in the kind of numbers that the Serengeti is known for.  I can't imagine the wow factor when you've got all those animals around you and it's not a David Attenborough documentary!
As always with my personally-led safaris, I've chosen the camps and safari operators to maximise our positive impacts, which means that your safari is as good as a donation to charity.  Responsible tourism is all about supporting local communities, because this is what keeps poaching at bay.  You will pay more on one of my safaris, but that's because we are giving back directly to local communities and wildlife.  Your contribution goes right to the ground where it's needed most, supporting local economies based on wildlife.  I'll be with you sharing zoological and conservation insights, along with our local guides, and we can expect the very best standards from the operators I work with.  You also get the added benefit of having experts in wildlife conservation come and talk to us about their work in the areas I take my groups, something I arrange personally.
In August 2017, I'm offering two amazing journeys back to back, first to Rwanda to see the Mountain Gorillas and then to Tanzania for Ngorogoro and the Serengeti.  You can do either one, or both, with me, and if you like you can add on an additional few days at Mount Kilimanjaro, exploring the foothills of this magnificent part of the Great Rift Valley.  This is a dream safari – both of them are actually – so get in touch with me if you're interested at this stage as I'm taking a list.  I'll be taking deposits to secure places early next year (and hoping for an improvement in the Aussie dollar next year for my Aussie friends who want to join).
Mountain Gorilla Conservation Safari, Rwanda
"Eye to eye with gorillas… this is a journey that will touch your soul"
Dates: 7-12 August 2017
Group size: 10
Max price: US$5650 per person sharing
7 August – Arrival and transfer to Kigali Serena Hotel
8 August – Transfer to Sabinyo Silverback Lodge via a visit to the Genocide Memorial Museum.
9 & 10 August – Gorilla trekking.  Overnight at Sabinyo Silverback Lodge.
11 August – Trek to see the Golden Monkeys, prior to transfer to Kigali Serena Hotel.
12 August – Transfer to Kigali Airport for flight out.
Includes 2 x official gorilla permits (US$750).  Almost everything is included in the price other than your international return flight.  For full itinerary and inclusions contact me here.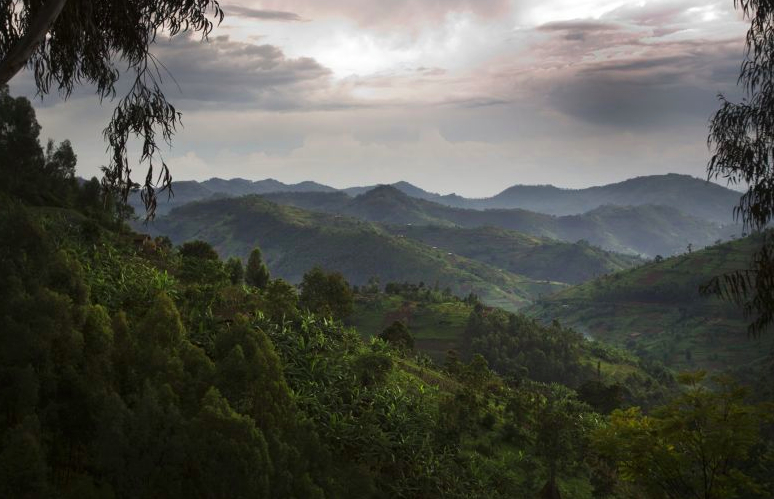 Why did I choose Sabinyo?
Sabinyo is Rwanda's first ever community owned lodge.  This counts for a huge amount because when local communities are owners – not just employees – they have a genuine incentive to want to conserve their natural heritage supporting the economy.  This is the best kind of conservation you can get.  The lodge was built by the Governors Camp Collection in collaboration with the African Wildlife Foundation and the International Gorilla Conservation Program to provide income to fund development in the local community and conserve the endangered Mountain Gorilla.  Read more on the positive impact your stay at Sabinyo will have here.
Tanzania Conservation Safari
Dates: 11-17 August
(NB. for those doing the Rwandan safari too, their Tanzania safari starts on 12th and at reduced price as they don't do the first night at Machweo, but fly direct from Kigali to Ngorogoro)
Maximum Price: US$6850 per person sharing
11 August: Collection from Kilimanjaro Airport and transfer to Machweo Wellness Retreat for overnight stay
12 August: Collection from Machweo and drop off at Arusha Airport for your flight to The Highlands, Ngorogoro Crater, followed by afternoon community visit.
13 August: Full day game drive into Ngorogoro Crater.  Opportunity to visit the Empakaai crater and climb the Olmoti crater.  Good chance to see wildebeest, zebra, gazelles, ostrich, cheetah and flamingoes.
14 August: Transfer from The Highlands to Kimondo Camp, where we will stay for 3 nights, enjoying the spectacle of the Great Migration right on our doorstep.
17 August: Transfer to local airstrip for flight to Kilimanjaro Airport.
All internal local flights, meals and drinks, luxury accommodation and transfers are included in the price, along with park and conservation fees.
Optional Add On:
Dates: 17-19 August
Price: US$1600/person sharing
17 August: Fly from Kimondo Camp to Shu'mata Camp at the foothills of Mount Kilimanjaro and spend some time exploring this beautiful region.  This camp is linked to the Momella Foundation. 2 night stay.
19 August: Return transfer to local airport for your flight to Kilimanjaro Airport.
Why did I choose these camps?
Firstly, they are in the best areas for us to experience a private and outstanding wildlife experience during the Great Migration.  There's nothing worse than lining up behind a dozen minivans at a cheetah kill, which is unfortunately what you get if you go to the reserves in peak season in East Africa.  With my groups, I opt for exclusivity and the optimum wildlife viewing experiences, in a safe pair of hands.  My ground operator for this outstanding safari is Asilia, which I know I can rely on to provide excellent service, beautiful boutique style tented accommodation and local guides with an intimate knowledge the local wildlife.  On top of that, Asilia is a company known for what it gives back to local communities, which directly supports conservation.  Read more about Asilia's positive local impacts here.
Contact me to register your interest in either one (or both!) of these safaris now and I look forward to sharing this amazing adventure with you!