Happy new year and here's hoping your year has lots of inspiration and adventures of the African kind in it!
To kick off 2016 with a resounding trumpet we'd like to share the exciting news that Matson & Ridley Safaris' new website matsonridley.com  is now live!  For a dose of inspiration and some ideas on your next African adventure, please take a look and share it with your friends.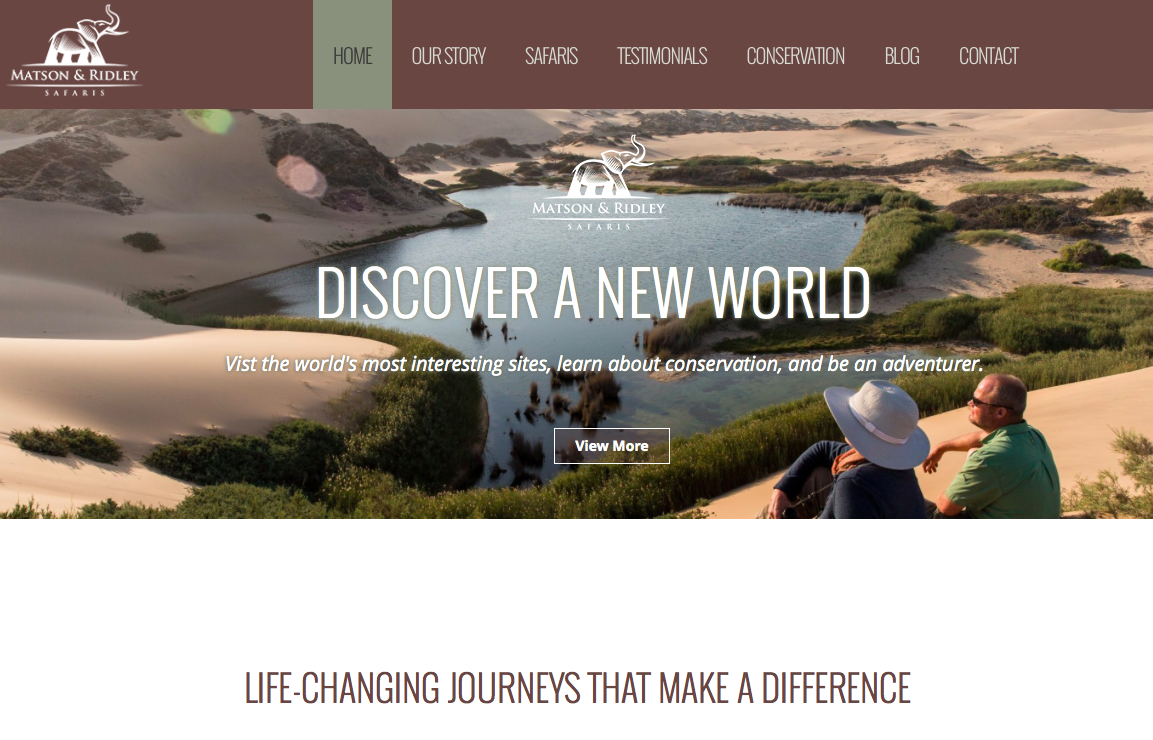 Matson & Ridley Safaris has been a labour of love of Andy's and mine for the last two and a bit years, and we're delighted that many of you have already been on not one but two safaris with us, as well as signing up for more in the future.  I think this is a sign that we're on the right track with the life-changing experiences in Africa that we're offering.
You can read some of the feedback we've had from guests on our safaris on our Testimonials page.  The overwhelming feedback we get is that people love the fact that they're not just having an amazing experience on our safaris, they're also learning a lot while there, very importantly, able to also give back while on holiday, and to see their positive contribution with your own eyes.  You can read more about the conservation projects we support on our Conservation page.
We are learning, growing and passionate about continuing to provide incredible safaris that make a difference to Namibia, South Africa, Zimbabwe, Botswana, Kenya, Tanzania and Rwanda (and open to any others you suggest to us!).   Check out our Safaris page to learn more about the destinations we tailor safaris to.  Life is short and there's so much to explore!
Our family safaris are growing increasingly popular, so if you're interested to learn more about taking your precious treasures on the trip of a lifetime check out our Family Safaris page.  There are great deals available with discounted rates for kids.
If you've had a great safari with us, please let your friends know about us and help us grow our business into one that can really make a difference in conservation.  Go on – take a moment for an Africa fix –  matsonridley.com is now live!