My 2016 and 2017 safaris are filling up fast!  But it's not too late to grab a last minute place if you get in quick.
ZIMBABWE 2016 – ONLY ONE ROOM LEFT!
I have one room left for my northern Zimbabwe journey from 23-30 September this year.  That means two people sharing, so grab a friend and come along!  This is the last room left for my safaris this year!  I absolutely love this part of Zimbabwe and the people.  We'll be visiting Mana Pools, Hwange National Park and the legendary Victoria Falls, staying in private exclusive concessions to ensure the experience is second to none.  I'll be arranging local experts to talk to us about research and conservation work being done in these areas, and you'll come home with a unique insight into this magnificent country.  Zim to me is all about being among friendly people, big rivers and lots and lots of wildlife.  Read more about the safari here.  Contact me for the full itinerary.  Maximum of 9 people on this trip.  If you've been deliberating don't wait any longer to sign up!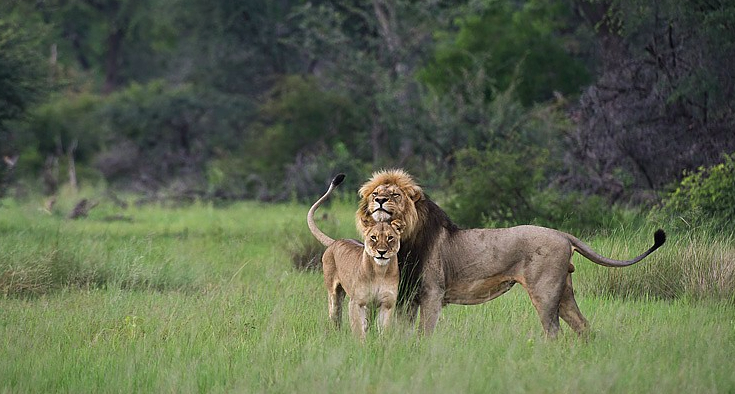 RWANDA & TANZANIA 2017 – ONE ROOM LEFT!
I have only 2 spots left for both my gorilla trekking adventure in Rwanda and the following safari into the magnificent Serengeti in Tanzania left for two very lucky people!  I am doing these two safaris back to back from 7 August 2017, first 5 nights in Rwanda, then 6 nights in Tanzania.  Read more here.  We are staying at the best camps in the best private areas, showcasing the wildebeest migration at the best time of year!  I've hand picked all my camps as always to ensure we have an outstanding experience but also to make the maximum contribution back to local communities and conservation.  My Rwanda safari will have a maximum of 8 people, and Tanzania up to 9.  If you've ever dreamed of trekking with gorillas or experiencing the Serengeti, here's your chance to do it with a small group of wildlife-loving people and your own personal zoologist!
Where do YOU want to go on safari next?   Leave a comment here with your dream destinations in Africa and let's see if we can make a group trip happen!