Co-founded by prominent TV host of the top rating show Asia's Next Top Model, Nadya Hutagalung & elephant expert Dr Tammie Matson, the 'Let Elephants Be Elephants' project (LEBE) focuses on giving consumers a voice and reducing demand for ivory by raising awareness in Asia about the connection between Africa's rising poaching of elephants and Asia's buyers of ivory.
"Our mission is to reduce the number of people buying ivory and to work behind the scenes to ensure that the governments and corporations act to stop the illegal ivory trade that is causing the poaching of elephants in Africa."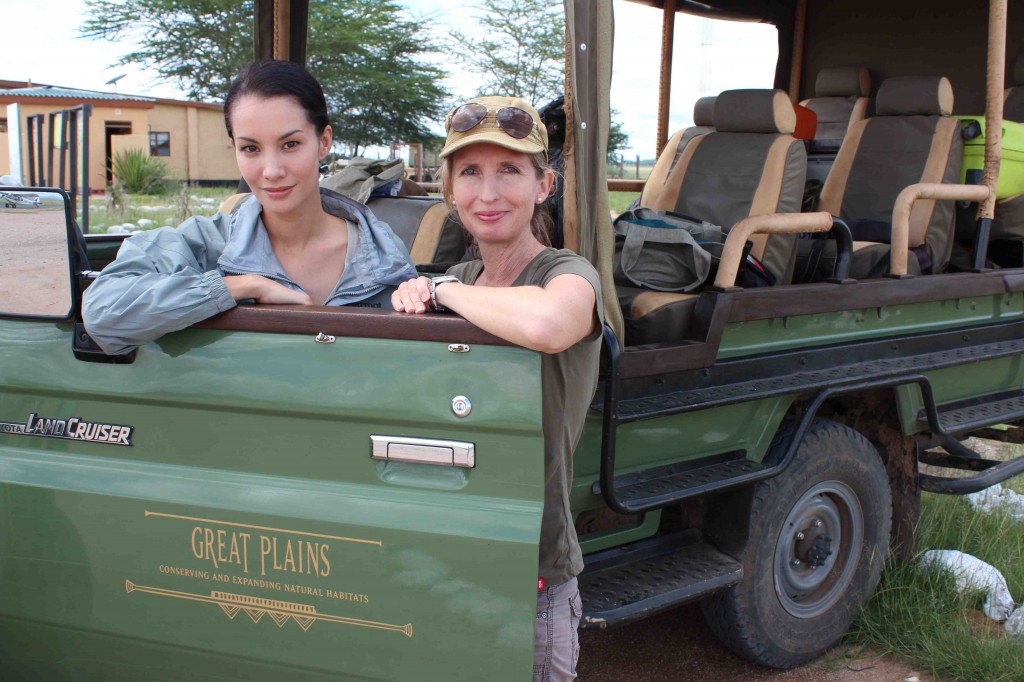 Supported by the Fox Network Asia and JWT Singapore, and many other generous individuals who have donated their time and expertise, the campaign has been launched across Singapore, Indonesia, the Philippines and Hong Kong, and in 2015 will focus on Thailand. In the meantime, visit the website to learn more about what you can do to get involved, share the videos and join the conversation on Facebook and Twitter.  Don't forget to take the pledge to say no to ivory!
The project started in early 2013 when Nadya joined Tammie on a life-changing safari in Kenya.  That amazing trip into the heart of Africa's elephant poaching crisis, and a subsequent journey into the ivory markets in Bangkok, led to a half hour documentary, "Let Elephants Be Elephants".  The documentary screened across Asia (Singapore, Hong Kong, Philippines, Thailand, India, Indonesia, Vietnam and Malaysia) on National Geographic channel in April and May 2014, accompanied by a public service announcement linked to the ivory campaign.  The documentary was nominated for best documentary at the Asian TV Awards in 2014.
The campaign is being run entirely pro-bono by lots of passionate people working to ensure that elephants don't go extinct in our lifetime.  The LEBE project was delighted when recently we received a letter of support from Prince William's office.  You can help by taking the pledge to say no to ivory and spreading the word.